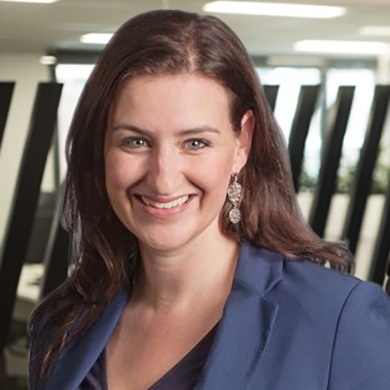 Member Role: Senior Consultant - Corporate law, mergers and acquisitions
Tel.: +61410679225
Email: jaclyn.riley-smith@merlehangroup.com
Jaclyn is a talented corporate lawyer with more than 15 years of experience in public and private mergers and acquisitions, restructures, joint ventures, shareholders agreements, ASIC, ASX and FIRB regulatory compliance matters and general corporate governance/Corporations Act compliance advice work.
A former partner at a major Australian law firm, Jaclyn assists our clients manage their corporate risk, execute their most important business transactions and guide corporate governance/regulatory compliance at board and senior executive level.
Jaclyn's talent has been recognised by multiple listings within the AFR Best Lawyers and Chambers Global Legal guide, appointment as co-editor of the Takeovers and Acquisitions chapter in the legal encyclopedia: Halsbury's Laws of Australia, and lecturing the University of Sydney course 'Corporate securities and regulation'.
Jaclyn has also worked in-house at the Takeovers Panel as a seconded lawyer, providing her a depth of insight and understanding of the regulatory perspective on merger and acquisition activity in Australia.
A relatable, client focused, trusted advisor, who is a pleasure to deal with, Jaclyn is the corporate advisor of choice for our clients.
Expertise
Corporate governance and compliance
Public and private mergers and acquisitions
Corporate joint ventures and shareholders agreements
General corporate advisory
Example Engagements
Advised Staples Inc, a USD6.28bn NASDAQ listed office supplies company, on the sale of its Australian and New Zealand stationery supplies businesses to a global US private equity firm, and previously on its $1 billion acquisition by way of takeover of Corporate Express Australia
Advised Affinity Education on its successful defence and takeover panel proceedings in relation to a hostile takeover bid by G8 Education Limited; and its subsequent $212 million takeover by scheme of arrangement with private equity house Anchorage Capital Limited.
Advised Andean Resources in its $3.8 billion acquisition by scheme of arrangement with Goldcorp Inc.
Advised Australian divisions of several global corporate groups on governance matters and internal restructures of Australian subsidiaries